Location-based Virtual Reality for Automotive Design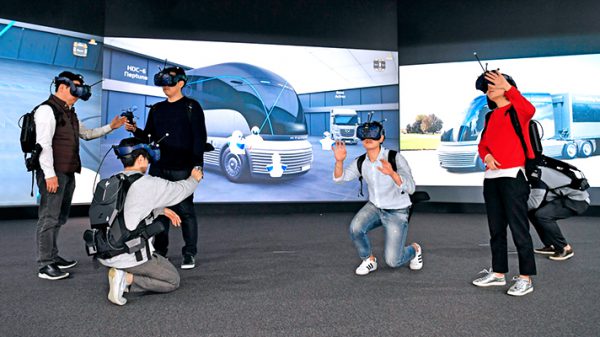 Figure 1 – Using LPVR-CAD large room-scale tracking, 3D design content is visualized on VIVE Pro HMDs
In cooperation with Korean automotive design solutions provider AP-Solutions, we created a large location based virtual reality installation at the Hyundai research and development center close to Seoul, Korea. The system is used to showcase, amend and modify prototype and production-ready automobile designs (Figure 1).
LPVR Large Room Scale Tracking Engine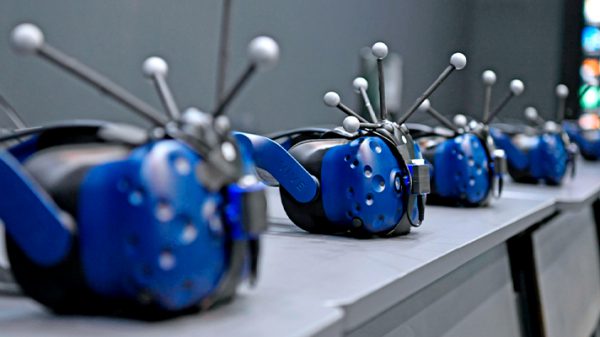 Figure 2 – Each VIVE Pro HMD is equipped with optical tracking markers and an LPMS-CU2 IMU. The IMUs are covered with black tape to avoid reflections of infrared light.
The system uses optical tracking together with LP-Research's LPVR solution to track up to 20 users wearing Vive Pro Head-mounted Displays (HMD). Each user carries a VIVE hand controller for a total of 40 tracked objects in a space close to 400sqm.
Responsiveness is achieved by using LPVR (Figure 2) to combine LPMS IMU data and a software package to achieve optimum performance. The optical system uses 36 infrared cameras to track the 160 markers attached to the HMDs and hand controllers. The position and orientation data of each user's HMD is combined using LP-Research's algorithm.
The content of the virtual space is rendered using a CAD software package running on backpack PCs worn by each of the 20 users. The PCs communicate and coordinate via a central server.