We had the opportunity to try out one of the new augmented reality glasses AiRScouter produced by the Japanese company Brother. We first tried one at a Brother product exhibition here in Tokyo. Although the glasses are a little heavier than normal glasses, they fit quite well and the overlay image is well visible.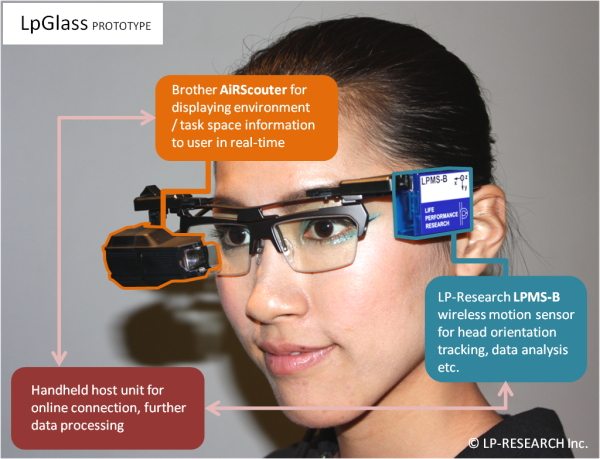 We experimented with the glasses a bit and set-up a prototype application for augmented reality using our LPMS-B sensor for head tracking, codename: LpGlass. The video below shows a demo of our LPMS-B IMU attached to the AiRScouter.
Similar to the Google glasses there seem to be a huge number of applications, especially for augmenting task environments for medical procedures, industrial assembly, education etc.