LPVR-POS: High-Precision Vehicle Pose Tracking System for Globally Referenced VR /AR Content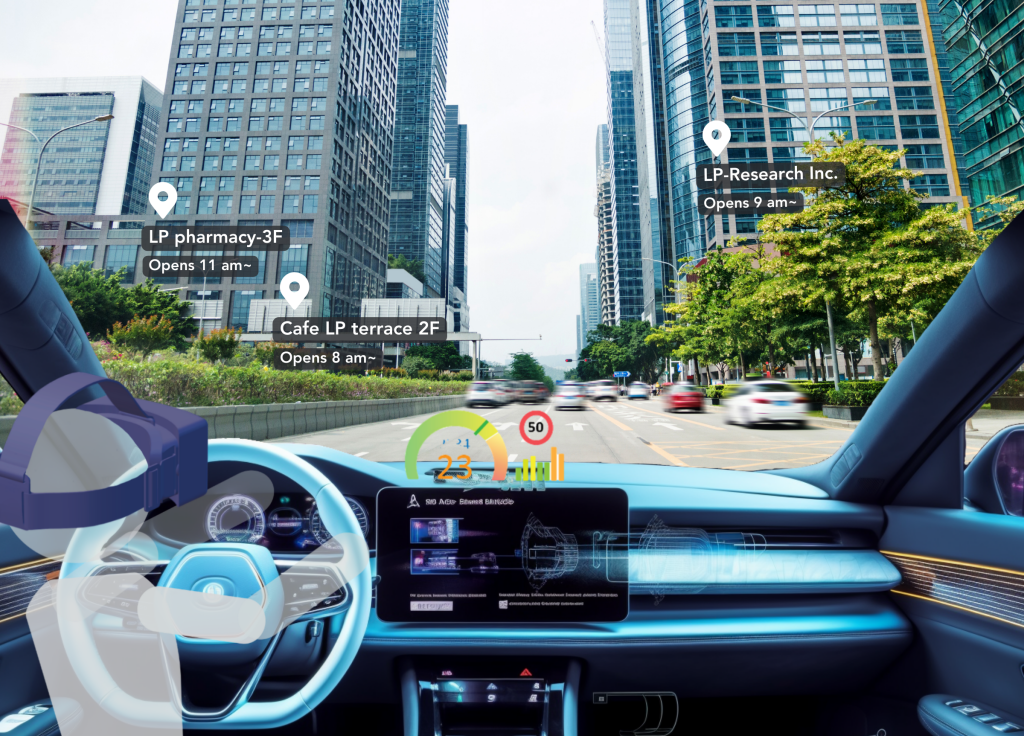 Displaying in-vehicle AR content in a globally referenced coordinate system requires exact knowledge of the car's pose in the world at a high framerate. LPVR-POS achieves this using a combination of two specialized sensor fusion algorithms.
LPVR-POS is based on FusionHub* and integrates a vehicle's odometer, GPS, and IMU data with global location information and more. A range of typical applications, such as automotive and robot localization.
*FusionHub is a software application that combines several sensor data inputs to create a higher-level information output.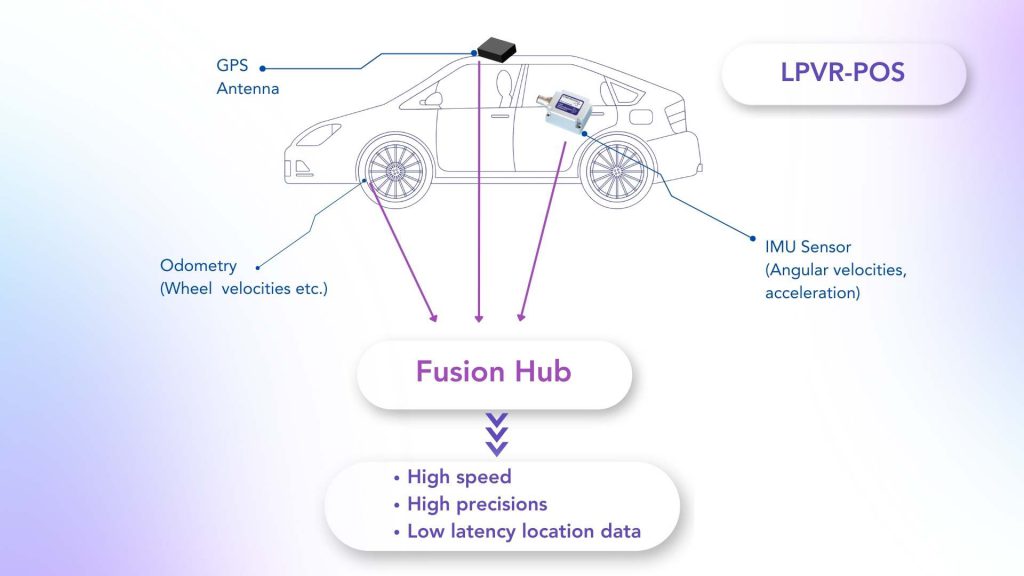 LPVR-POS combines odometry, GPS, and IMU data from a vehicle to calculate high-accuracy and low-latency global localization information. While GPS or RTK-GPS measurements alone provide similar positioning accuracy, the output frequency of these systems is relatively low, making them unsuitable for applications where localization information at higher framerates is required, such as positioning objects in an augmented reality environment.
By additionally using odometry (wheel speeds, steering angle, etc.) information, the localization data from the GPS measurements is interpolated to achieve framerates limited only by IMU and odometry sampling speeds.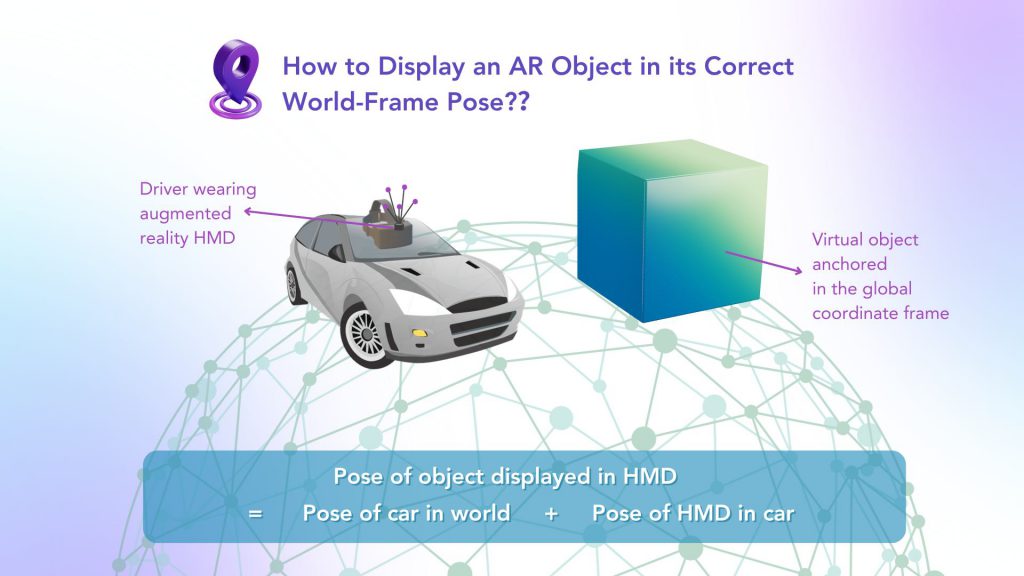 Key Features
Flexible zero-latency tracking adaptable to any combination of IMU and optical tracking

The only solution in the market specialized for AR/VR

Works in GPS-denied areas

Smooth, high framerate tracking suitable for AR/VR
Supported HMDs
LPVIZ (LP-Research AR headset)
HTC VIVE / VIVE Pro
Varjo VR-1 / VR-2 / XR-1
Valve Index
Customization to support further devices (Oculus Quest etc.) on request
Applications
VR/AR-based in-car guidance systems
Immersive visualization for motion simulators
In-vehicle entertainment systems
Visual augmentation systems for aeropspace applications
Specifications
| | |
| --- | --- |
| Product name | LPVR-POS |
| Compatible HMDs | HTC VIVE Pro, Varjo VR-1 / VR-2 / XR-1 |
| Compatible optical tracking systems | ART, Optitrack, VICON, VRPN-based tracking solutions |
| Compatible software | Unity, Unreal, Autodesk VRED, all SteamVR-compatible applications |
| Controller support | VIVE controller |
| Inertial measurement unit | LPMS-CU2, LPMS-ME1, LPMS-CURS2 |
| Position accuracy | 1-10mm (depending on optical tracking setup) |
| Rotation accuracy | 0.2° |
| Tracking latency | Zero latency (using head motion prediction) |
| Tracking space | Unlimited (depending on optical tracking setup) |
| Driver software | OpenVR driver |
| Update rate | 800Hz |
| Operating system | Windows 10 with latest SteamVR environment |
| System components | IMU sensor for HMD, Vehicle-fixed IMU, HMD marker holder, hand controller marker holder, accessory cables and screws |
| Licensing | License dongle |
Order
| Product | Package contents | Price |
| --- | --- | --- |
| LPVR-POS | | Contact us |